Hey there! 
Thank you for your continuous support! It has been a busy yet successful week of launching my new site. We had a minor inconvenience with our email server, but thankfully it is fixed now, so if I haven't responded please contact me again at jj@justinjamesmusic.com. I am currently traveling in the Dominican Republic performing shows in different provinces. If you're headed to the island, make sure to check out my calendar here and perhaps we may cross paths. 
I have decided to extend my sale of 10% off of merchandise another week just for you, because you're awesome! Don't forget to put the discount code "musiclife" at checkout  to apply the sale to your order. Click here to visit my store.
If you are interested in booking me for a private event, wedding, or home concert this summer, feel free to contact us at booking@justinjamesmusic.com. 
Happy Friday,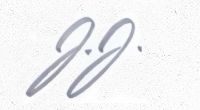 Justin James