Hello Friend, 
Hope you're doing great! I want to share with you my new video for "Drinking Song" filmed by my friend Chris Lognion: 
Here is an update on my summer tour. If you happen to live near any of these locations and would like to book a home concert, please contact booking@justinjamesmusic.com. I will be offering a special discount for week-day bookings. 
Available Dates: 
July 10-11 Raleigh, North Carolina or surrounding area 
July 13-14- Vancouver, Canada or surrounding area 
July 21-22-23 - LA, Orange County, San Diego, California 
July 29 or 31- Sarasota, Florida or surrounding area  
I look forward to seeing you!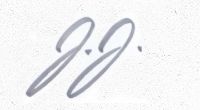 Justin James